Empowering Women for the Future We Want
---
March 3rd 2022, USA Pavilion, Expo 2020 Dubai, UAE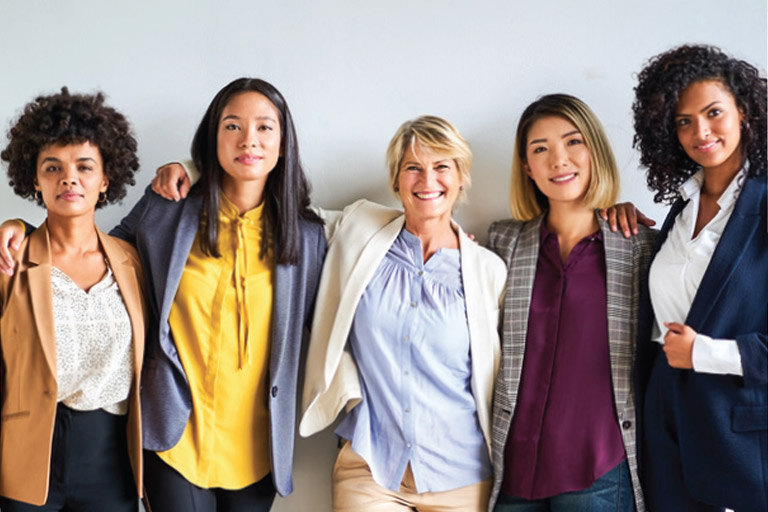 UPS in partnership with the Multinational Companies Business Group (MCBG) is organizing a knowledge-sharing session and networking event, themed 'Empowering Women for the Future We Want' in celebration of the International Women's Day month. To be held at the Expo 2020 USA Pavilion, this event aims to highlight how UPS and other UAE based organizations can empower women within their organization in order to capture their valuable contributions with the industry while linking women empowerment to the goals of creating a just and prosperous world.
This event underscores UPS's and MCBG companies' persistent efforts as
champions for women economic empowerment, and showcases commitments made to leverage their expertise and capabilities to open pathways for women's inclusion in the global economy, in line with SDG 5 and SDG 8.
Event Overview
Having women at the helm makes a difference, especially in leadership and decision-making roles. Beyond promoting gender equality – empowering women creates potential, unlocks growth, and contributes towards a more equitable and prosperous future.
Coinciding with Expo 2020's theme of 'Connecting Minds, Creating the Future' and International Women's Day which is themed #BreaktheBias, this event serves as a platform for leaders and trailblazers in the region to form meaningful connections and use our collective voices for women empowerment.
Panel 1: Women in Leadership: Breaking Barriers and Smashing Stereotypes
Description: Empowering women and improving their social, economic and political status is more than just an ideological endeavor, it drives sustainable development outcomes for all. Despite the gains made in gender equality, many challenges remain from underrepresentation of women in decision-making roles to gender bias and discrimination. Join us for this panel which features inspiring women leaders who have defied stereotypes and are making a tangible difference in their communities and industries.
Panel 2: Progress for SDG 5: Creating a Culture of Diversity, Equity and Inclusion
Description: We have seen the past few years being defined by social movements, and growing calls for businesses to play their part to drive progress for the SDGs. With a heightened emphasis on diversity, equity and inclusion, business leaders are stepping up to redefine their workplace culture and practices. Learn more about why companies are focusing on a people-centered approach and how they are embedding DE& I strategies across their organization.